UPAW, an international competition of Street-Artists, will be held for the 5th time at the Esplanade des Pêcheurs in Monaco on 6, 7 and 8 July. Its aim is to raise public awareness of environmental issues.
A Battle for a good cause!
In 2017 Alberto Colman, photojournalist, had a brilliant idea: to celebrate Street Art in the Principality, and to bear witness to the ecological commitment of Street-Artists far from the "bad-boys" caricature. UPAW was born. The rule is clear: three days to create a work on an imposed subject, necessarily linked to environmental issues. Seeing these graffiti artists, painters and sculptors work on the creation of mobile frescoes arouses admiration, but also interest: another way of rallying the public to the protection of species, both animal and plant.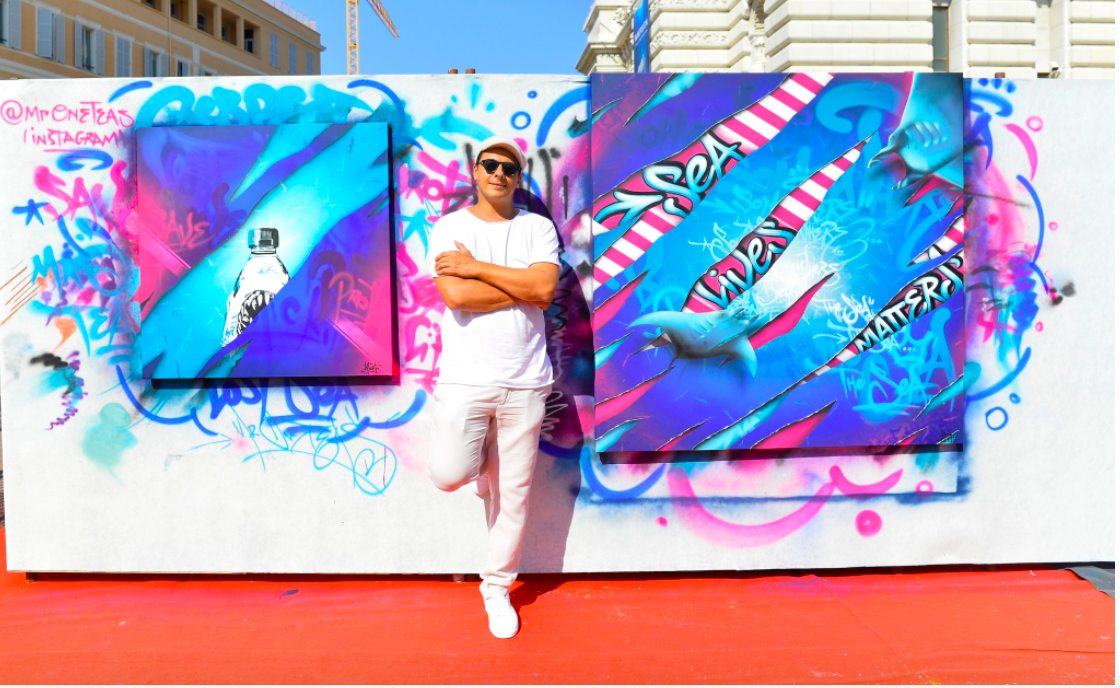 Today, Alberto is full of enthusiasm: "UPAW 2021 will be enriched with parallel events. We will be linked simultaneously with the Abobo Museum of Contemporary Art in Abidjan, Côte d'Ivoire. Through the magic of screens, the best African street artists will work alongside our own. We will also propose a round table "NFT on Street Art". NFTs (Non Fungible Tokens), certificates of authenticity that are considered inviolable, allow the buyer of a digital art object (drawing, animation, video, photo, music) to be certain of its ownership. Passionate debates should follow! Finally, art historian Cyrille Gouyette will present his latest book "Under Street Art, the Louvre: When classical art inspires urban art". "
12 artists 7 countries
This year Nadib Bandi (France), Cacaorocks (Greece), Chicadania (Colombia), Mademoiselle Maurice (France), Manomatic (Spain), Misterpiro (Spain), Andrea Ravo Mattoni (Italy), Pez (Spain), Spokbrillor (Spain), Jacques Schneider (Luxembourg), Mr One Tea (Monaco), Tones (Switzerland), will express themselves through their art on an original theme: The Planet and its Colours
The finished works will then be offered to generous collectors. The net proceeds, donated as every year to the Prince Albert II of Monaco Foundation, have already been used to protect chimpanzees in Uganda, and for a number of actions to clean up plastic in the Mediterranean, the rest to follow…