Photo credit Daniel Biskup
Lovers of art and fashion will have the opportunity to discover a very special and unique exhibition at the Hotel de Rome, of the Rocco Forte Hotels group, starting February 20, 2020. On the first anniversary of the death of the legendary designer Karl Lagerfeld, the Hotel de Rome will present 20 impressive portraits of the fashion icon in the Great Hall and foyer.
Captured in the moment under the dim lights of the city, the photographer and Berlin resident Daniel Biskup has photographed Karl Lagerfeld in expressive and atmospheric settings.
This incredible shoot took place in 2002, when Biskup and Lagerfeld were prowling the city streets at night. Unusual and well-known places represented the settings. For example, the Rosenthaler Platz underground station became a backdrop, and the car parks and telephone booths were transformed in order to inspire creativity and originality.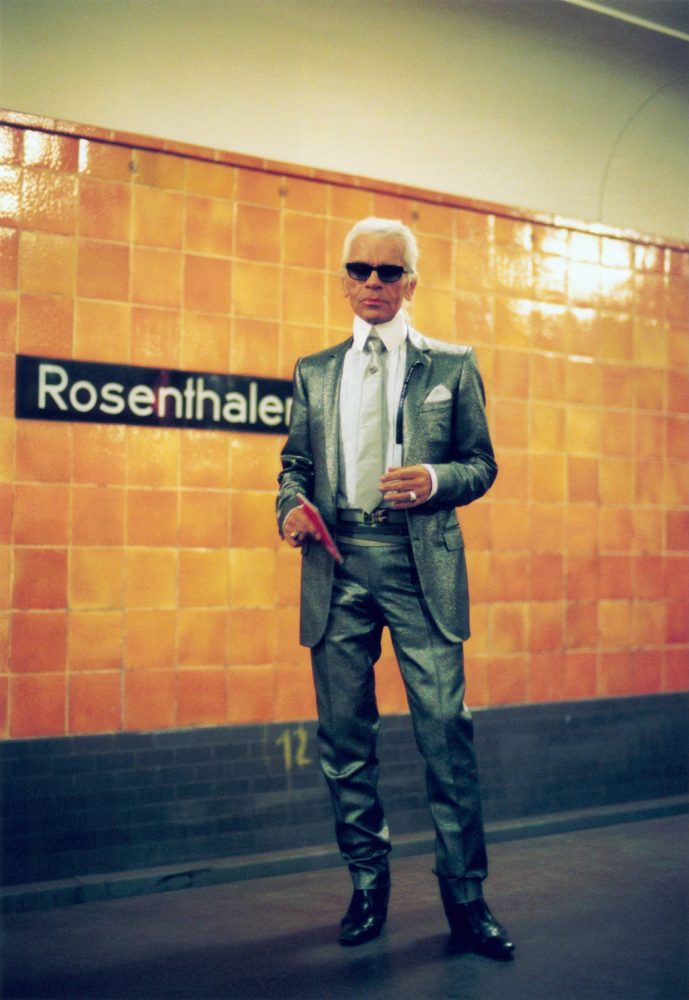 The special bond between the Hotel de Rome and the fashion designer was not only that Lagerfeld liked beautiful hotels in attractive locations. The Hotel de Rome was one of his favourite places to stay on his trips to Berlin for many years. "I like his style very much… it reminds me of the Germany of bankers. Opened in 2006, the former headquarters of the Dresdner Bank has been reinvested with total Italian glamour," said Lagerfeld in 2012 in L'Express Styles magazine, referring to the hotel's unique combination of contemporary design and preserved architectural history.
Lagerfeld and the Hotel de Rome are also united by a passion for fashion, art and style. Since opening in 2006, the hotel has become a renowned venue for exclusive and unusual art exhibitions, with 650 of its own works displayed throughout the building.