There's something joyful about CASAROSE, which is loosely based on the elegant casualness of the iconic Beverly Hills Hotel on Sunset Boulevard in LA. Or maybe it's North Palm Canyon Drive in Palm Springs in the 1960s. Between golf greens and tennis courts A handful of decades have passed and the festive casual chic atmosphere still works. Nothing regressive about it, just the desire for a modernised vintage dream.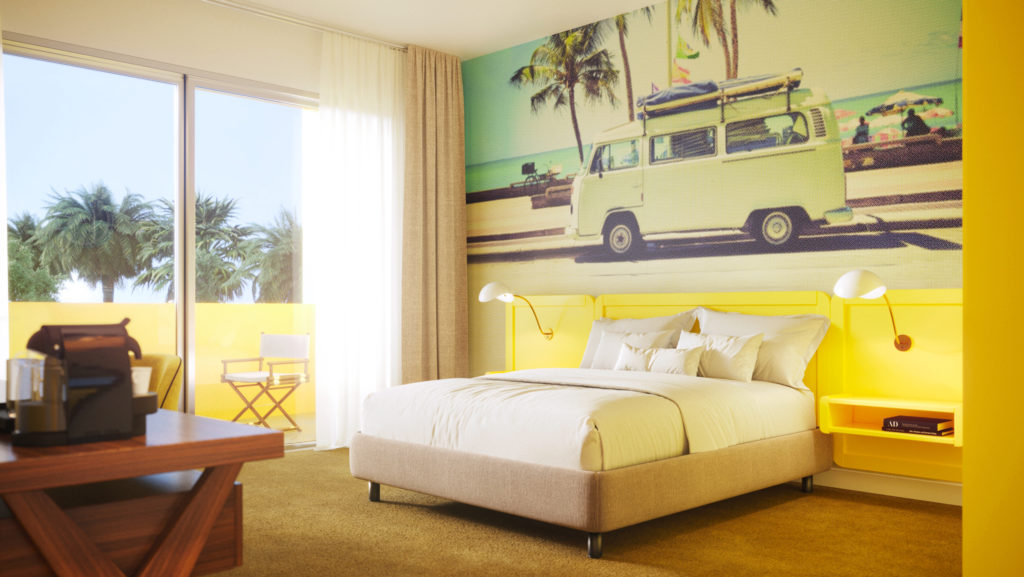 Mixer le style rétro californien avec les codes actuels de l'hôtellerie à la française, en s'inspirant du lieu, la Côte d'Azur. Le luxe ? Bien entendu il est présent dans ce 4-étoiles du XXIe siècle.Mais il se vit sans ostentation, chic et cool, aussi bien dedans que dehors.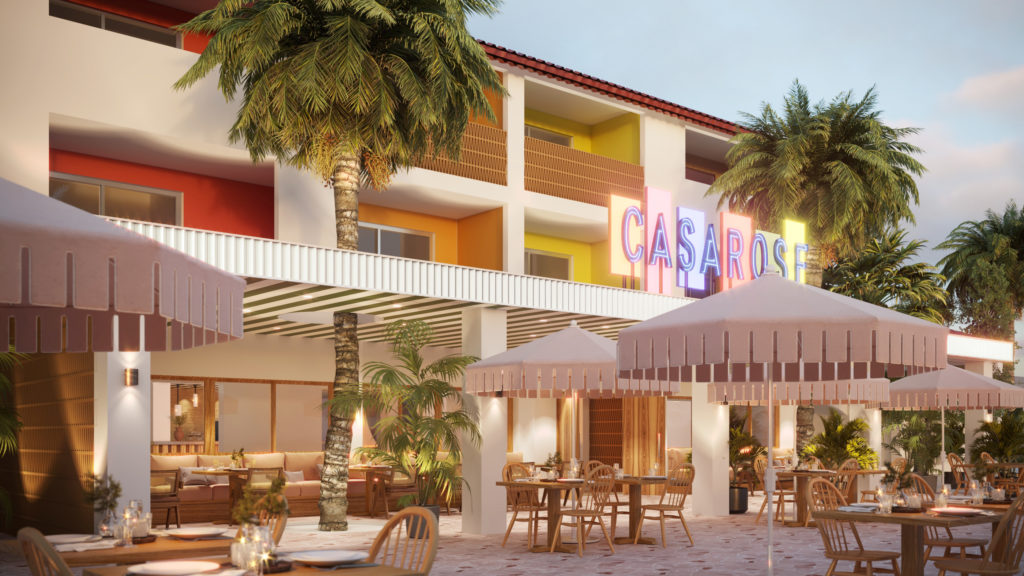 CASAROSE is an intimate address. It is a hotel on a human scale with 56 rooms and suites, all with terraces, including 32 rooms and 8 family rooms with an extra bed. Plus 6 Junior Suites of 33 m² and 10 Suites of 36 m². As for the bar/lounge and and the hotel's restaurant (featuring local products), they aim to become a to quickly become a must in the region.
BAIE DE CANNES-FRANCE 780 AVENUE DE LA MER, 06210 MANDELIEU-LA-NAPOULE
33 (0)4 93 49 11 66 INFO@HOTELCASAROSE.FR