For the end of May and on the occasion of Mother's Day, Chef Valentin Garnot of the Perlin Tatin pastry shop unveils a new delicacy in the colours of love, the Pavlova with red fruits!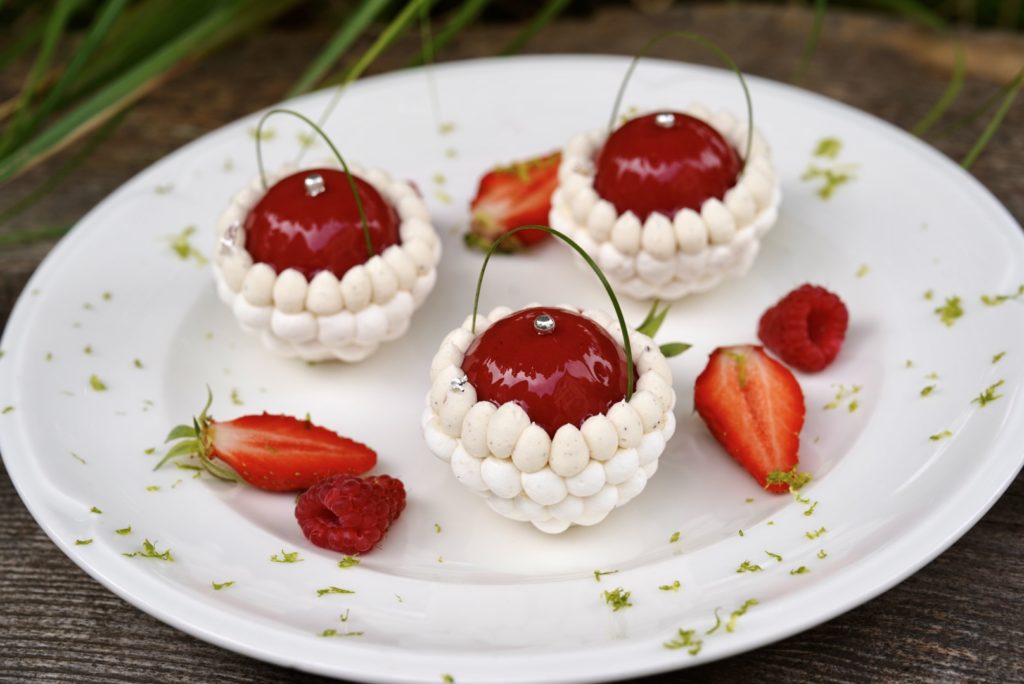 Delicate, elegant and airy, the Pavlova from Perlin Tatin is offered in individual format, a mini delight with a maximum of red fruit, lemon and vanilla flavours!
The crunchy Swiss meringue finely coats a soft Genoa bread biscuit, a creamy lemon, a red fruit confit and a creamy vanilla ganache to delight the taste buds.